About us
miho is a global, medium-sized company and has been one of the leading providers of inspection technology in the beverage filling industry and return logistics for over 45 years thanks to a series of pioneering innovations: the first sidewall inspection unit with phototransistors, 90° bottle-rotation, the continuous use of maintenance-friendly LEDs – all groundbreaking innovations from miho!
The key framework of our work is the trustworthy and direct communication with our customers. Devoting all our energy to develop optimal solutions every day for both big and small challenges is only possible on the basis of an open and reliable cooperation. This has already continued for the last 45 years and forms the backbone of our optimism. And with all our efforts we want to become even better.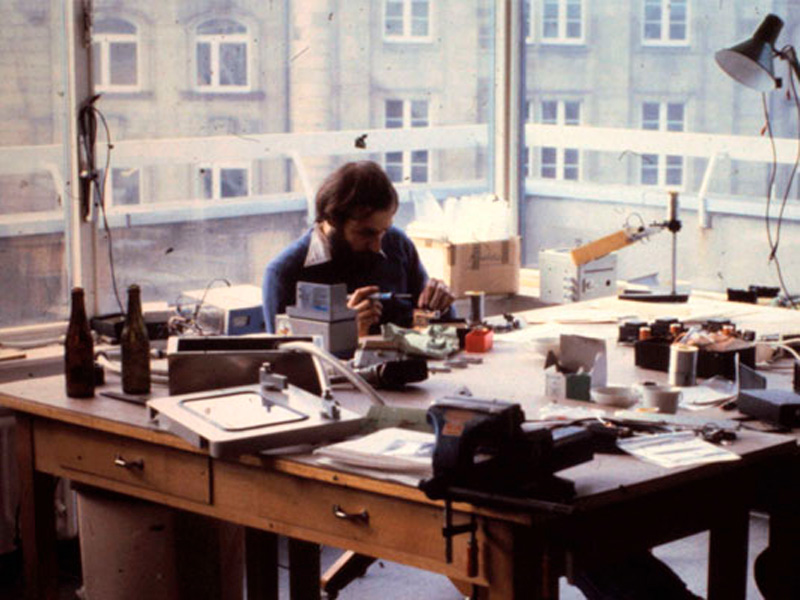 1977 Founded by Dipl. Ing. Michael Horst
1977 Development of the HF residual liquid inspection unit
1980 Sidewall inspection using phototransistors
1983 Fill level inspection unit via HF measurement technology
1983 New company member Dipl.-Ing. Jürgen Garbe, Technical Director
1988 Sidewall inspection via CCD camera
1992 Dual sidewall inspection with 90° coverage
1994 Development of the empty bottle inspector miho David
1997 Founding of miho China
2000 Development of the conveyor control system miho Pascal
2006 Founding of miho Nigeria
2008 Development of the empty bottle inspector miho David 2
2014 Development of the 360° fully equipped bottle inspection unit miho Allround
2014 New company member Dr.-Ing. Markus Grumann, Managing Director
2015 Development of the David 2 system upgrades OpAL, FSI, RFID
2016 David 2 system upgrades, especially for PET bottles
2017 David 2 outer seam edge inspection, clapper inspection
2017 Launch of the miho Gauss family – empty crate inspection, packing inspection unit, full crate inspection unit
2018 Product launch of miho EC-CAM as a camera-based label inspection system based on VIDIOS_SC.
2019 David 2 system expansion Chipped Base Detection (CBD) to detect external base chipping
2020     Newton Optics 3 comes into use, with many additional functions, such as non-roll-on inspection for closures.
Despite Corona a successful year for miho – only we miss the direct exchange with our customers.
2022     The miho TOP-Cam optical control equipment is developed.