NEW function at miho David 2: service counter.
Revised standard maintenance plan for miho David 2 now available.
Dear Partners,
Though miho shipped out hundreds of David 1 and David 2 over the years, changes in customers expectations and market demands are still challenging to us.
Operators in the lines are less skilled when it comes to technical issues. Their bosses expect increasing availability on the one hand, less costs on the other hand. How to react on such opposing demands?
Popular buzz words in this regard: pre-emptive maintenance, smart factory,…
The miho-way: In close cooperation with technical experts from CCHBC, we identified four decisive parameters, displaying the status of the ASEBI in operation and therefore the need for maintenance.
Four service counters now:
Run time (indicator for aging of components)
Chain travel distance through the machine (indicator for mechanical wear)
Number of containers at infeed (indicator for wear)
Number of rejected containers (indicator for wear)
Parameter no.1 (run time) is well established and the base for the maintenance and repair action according to our existing standard maintenance plan. Parameters 2 – 4 are new.
The status of these four parameters have been implemented at VIDIOS in form of a service counter.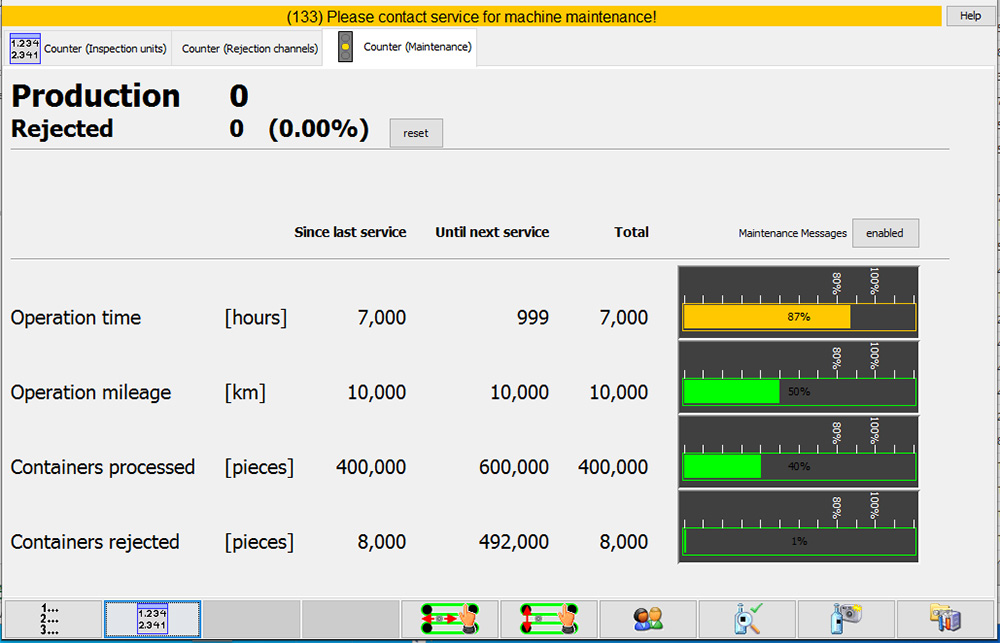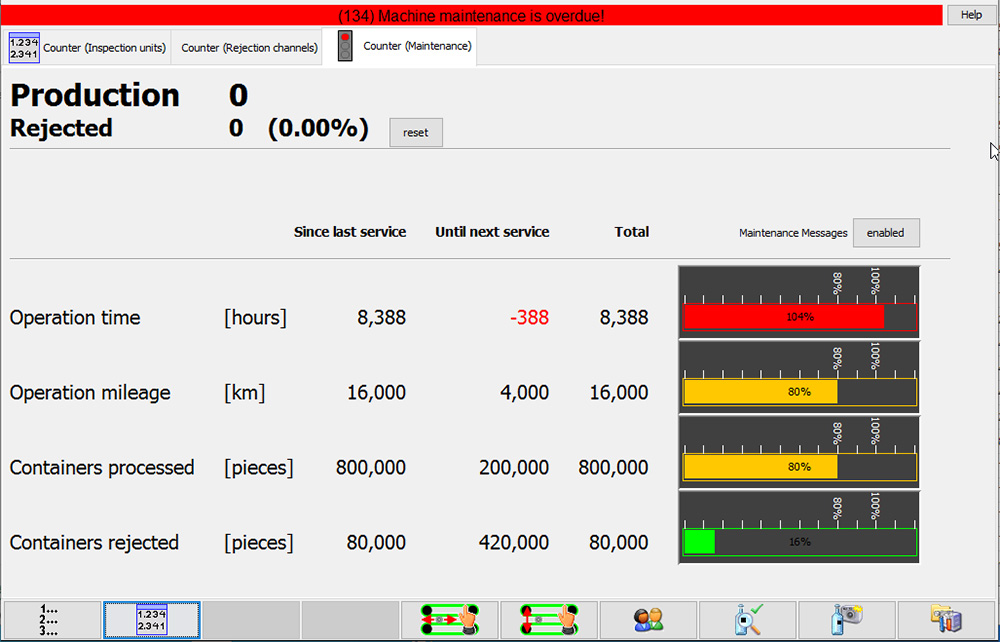 The new service counters are implemented on VIDIOS version 1.7.61 and higher. The service counters are activated from serial number 193 and higher.
As benefits for you and the customer, we see:
As benefits for you and the customer, we see:
No more rigid service intervals
Performance- and runtime-dependent maintenance
Flexible maintenance – when you need it
Good planning capability due to timely warning
Revised standard maintenance plan for miho David 2
The new service counter is accompaigned by a revised standard maintenance plan of the miho David 2.
We plan to discuss the novelties with you on a webinar. Save the date – you will receive in short an invitation for the webinar, September 27 or 28, depending on the time zone you are located.
If you have further questions, the service team will be pleased to help you: service@miho.de
Thank you for reading through our miho newsletter. If you have any questions or you want more information, the miho Inspektionssysteme sales team is happy to assist.
Your miho Team